So yeah, now I can't breathe through my nose, I'm incredibly weak, and more than anything, EXHAUSTED. This winter has been miserable for me so far, and I want nothing more than to just go back to normal so I can get on with my life. What's really bugging me is I'm not even sure what I have. I thought it might be really bad allergies, but I have a bad feeling it might be some kind of sinus infection now. I'm currently mentally preparing myself to go to the doctor as early as later today if Mom is concerned enough about me.
Ugh, is it spring yet? Seriously. Screw winter 2011.
Before I go, here are some pictures I took of the snow we got on Friday. We got about an inch and a half, which is pretty impressive for central Texas!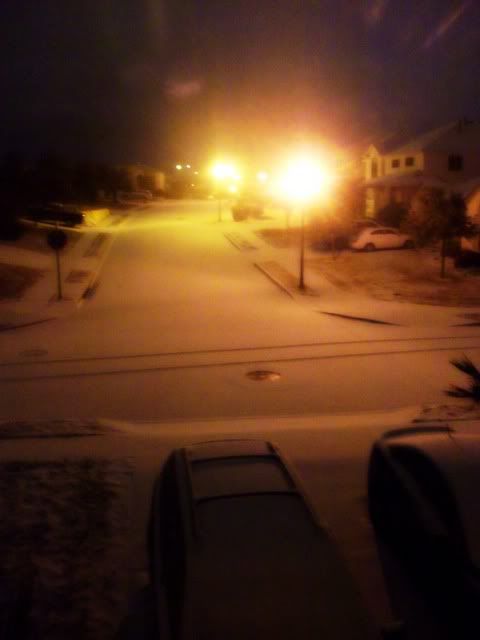 What it looked like at about 6AM when I was up with a sore throat.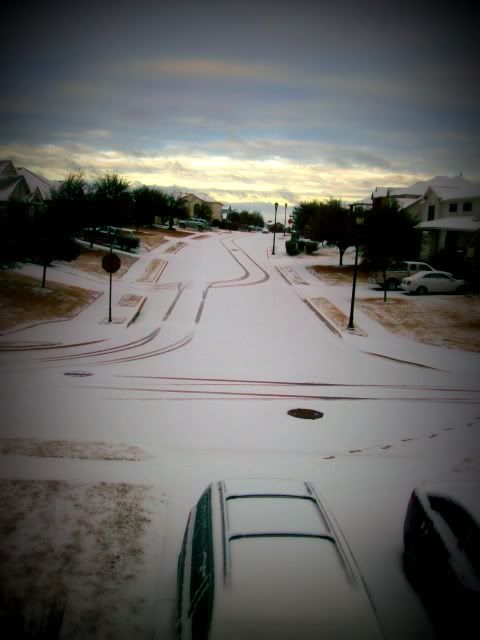 What it looked like about an hour later.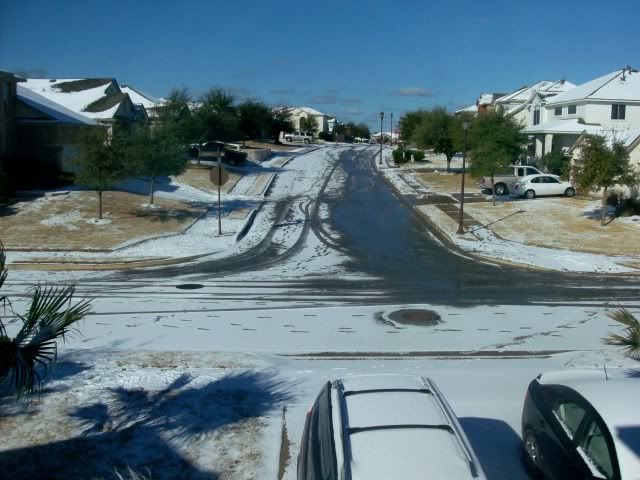 Aaand what it looked like late that morning.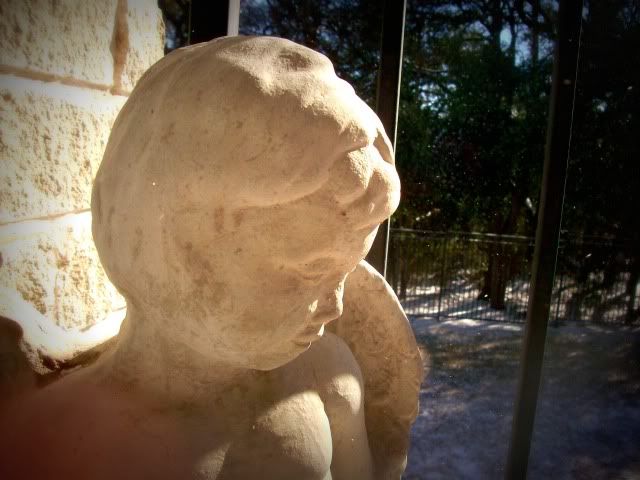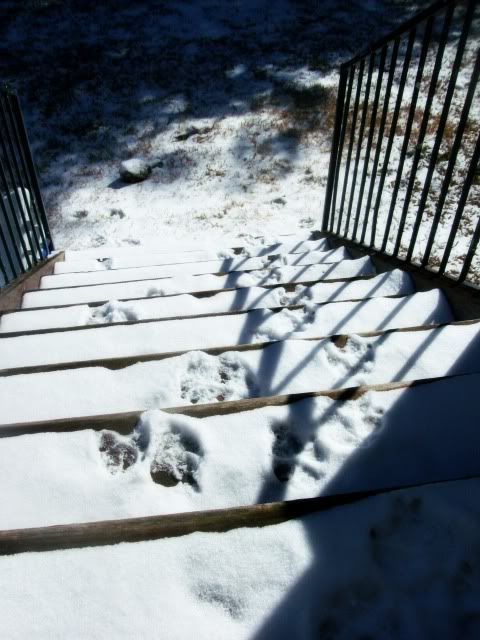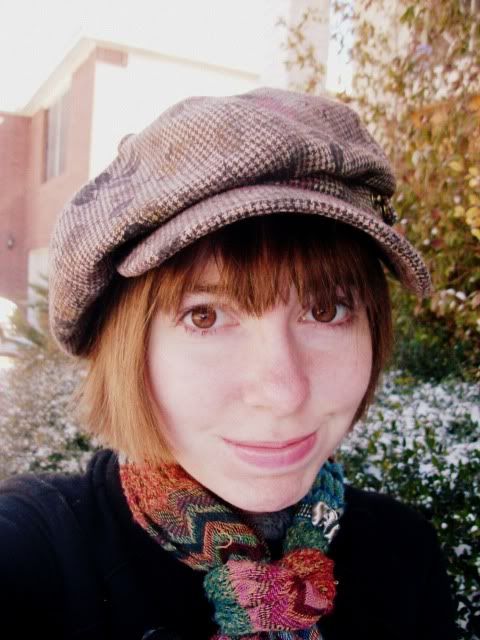 Did I mention it's hard to smile with braces on? (Also, new haircut!)
So, uhh... I've been sick for about the past two weeks now. Or at least, I have something akin to being sick. The day my parents came back home from California, I came down with a fairly bad flu that lasted about half a week, and knocked me out for even longer. And then, just as I was starting to recover, I'm up all night Friday night with a really sore throat that I figured was brought in by the recent snow we got. After a while, my sore throat went away, and I slept all the way through Saturday night, but last night, I was up all night yet AGAIN because of some horrible pressure and congestion in my head and nose.
Current Mood:

sick

Current Music:

"F*** You!" by Cee-Lo Green